TECNIMETAL S.r.l. is an organization that since 1981 distributes and provides technical support relating to products, tools, equipment and technical fasteners for the optimization and solution of problems in the industrial processes of deburring, finishing, roll burnishing, CNC marking, automation, assembly.
Industrial sectors to which Tecnimetal addresses:
precision mechanical machining, automotive, motorsport, railway, marine, aerospace, defense, medical, hydraulics & pneumatics, telecommunications, agriculture, packaging, food, automation, energy, environment.
SOLUTIONS, NOT JUST PRODUCTS
Tools
Distribution of tools for deburring, finishing, roll burnishing, CNC marking, in the machining processes.
Automation & Robotic
Spindles and motors for automation & robotic. Tools and products for the deburring, finishing and machining processes.
Technical Fasteners
Technical fasteners for aerospace, motorsport, automotive, defence, hydraulics & pneumatics, railway, marine.
Technical Support
Technical Assistance for industrial processes and production problems.
Customized Soluzions
​Solutions for customized applications on customer request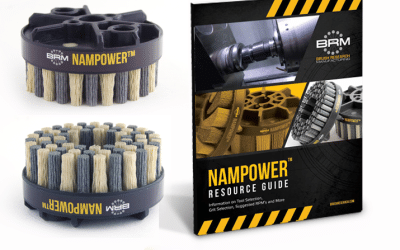 Nampower products are powerful, reliable brushing tools that deliver a total finishing solution to a range of industries and applications.
read more
Deburring, finishing and super-finishing, CNC marking, fasteners, technical items and equipment for precision mechanical, automotive, aerospace and military industries.