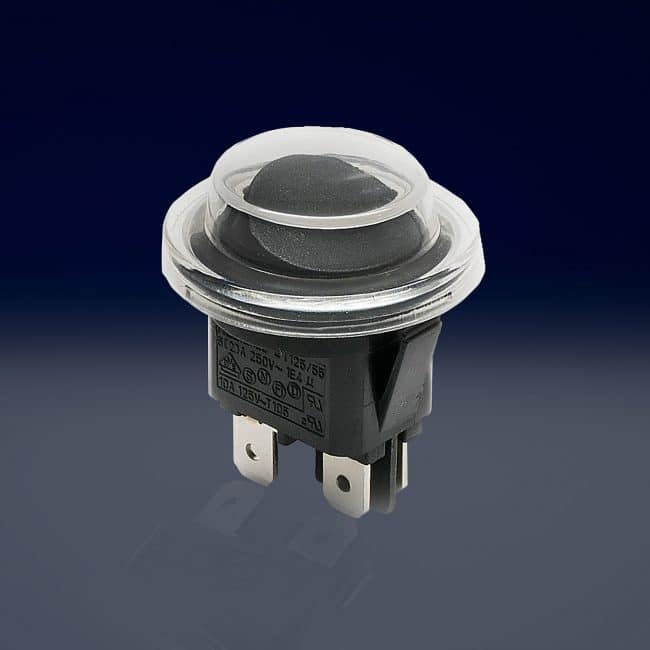 ROCKER SWITCH
A PERFECT SEAL FOR YOUR SWITCH
What if there was a way to quickly and economically fortify your rocker switches, taking them from ordinary to fully fortified? That's the question ZAGO asked some time ago, and it has since engineered the solution to answer it. Introducing ZAGO's cost-effective rocker switch seals–designed to fully protect your rocker switches against the damaging effects of saltwater, dust, fungus and more. Their composition as well as their one-piece, form-fitting, wrap around shape lends them exceptional sealing capacity.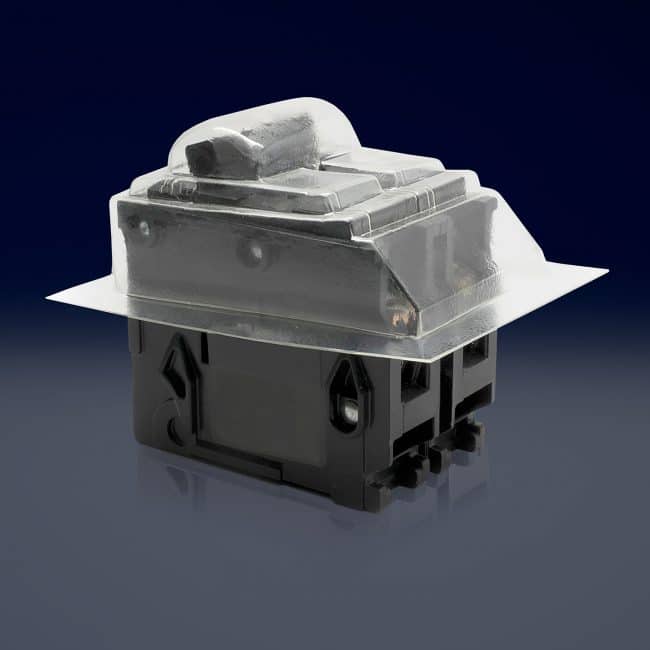 CIRCUIT BREAKER
PROTECT SENSITIVE ELECTRICAL CIRCUITS
You depend on your circuit breaker to protect you electrical circuits from damage. Shouldn't you, then, begin by placing a layer of defense over circuit breaker switches themselves? Here at ZAGO we believe that the first line of fortification goes directly over the switches. Thats why we have engineered Crystal circuit breaker seals that shield your sensitive electronics from the unforgiving likes of grime, oil, oxidation, radiation, and various chemicals. True protection begins with seal security, which is why industry and military experts continuously depend on ZAGO to supply them with our unparalleled sealing products.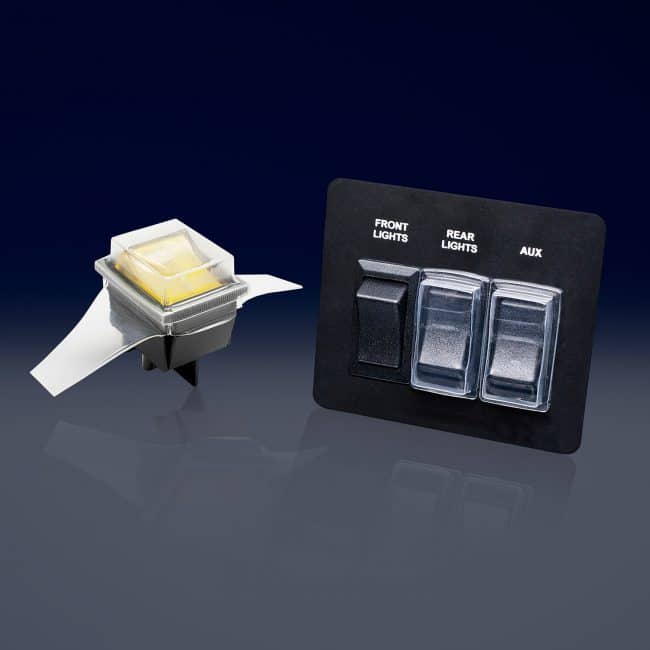 FULL PANEL SEAL
SEAL YOUR MISSION CRITICAL DEVICES
Your switch panel is where you initialize the machines that perform your most mission-critical tasks. Shouldn't you, then, ensure that your switches are fully cared for? Your business depends on its switches every day, so make sure they are continuously working by using ZAGO's full panel Crystal seal. We have engineered a one-piece solution to your sealing needs using the highest quality selection of materials possible, and by employing expert professionals.
TACTILE AND DIP SWITCH
DEFEND THE DEVICES THAT DRIVE YOUR ENTERPRISE
These small devices–tactile and dip switches–are the key gateways through which a human finger push is converted into an electrical signal. These powerful, critical components must be adequately cared for, if one is to ensure optimal performance. Experts agree that the way one looks after tactile switches is by protecting them with ZAGO's Crystal tactile switch seals. ZAGO's coverings not only seal the tops of tactile switches, but they also seal the cut out section. Standard switches, with ZAGO's seals, become transformed into high functioning, top quality sealed tactile and dip switches.
Professionals worldwide choose ZAGO's Crystal switch seals to shield their electronic devices against risks factors ranging from saltwater intrusion, to radiation, to oil contamination and oxidation, while enhancing the appearance of their switches. We are the leaders in the world of sealing products–and our crystal switch seals have served critical roles in the performance of our customer's equipment. If you need fail-safe performance, turn to ZAGO, and we will customize Crystal switch seals to fit your every need, and to exceed your expectations.
HOW IT WORKS
We build our crystal seals using the highest quality materials, and using advanced manufacturing processes that feature both cutting-edge hardware and software. Our Crystal seals, when mounted onto your switches, create an airtight seal around them, thus preventing substances that may damage electronic devices from leaking in. Our crystal switch seals, due to their unique consistency, feature excellent flex resistance. Their crystal clear appearance allows you to instantaneously evaluate the state of your switches.
SPECIAL FEATURES INCLUDE:
Watertight, dust blocking design
Can meet military specifications
Crystal clear material for optimum visibility
Customize the size and shape
Reusable
No special installation preparation or cleanup involved
No maintenance needed
ISO 9001 2008 Quality standards
Excellent total strength and flex resistance
THE RESULTS
ZAGO's Crystal switch seals offer you the ultimate protection and convenience. Designed to be both user friendly and to provide you with a complete seal against contamination, precipitation, oxidation, radiation and pressure, our crystal switch seals are the most sought-after seals on the market. Our unsurpassed skill and dedication to each one of our customers has placed us at the top of our field. Tooling is done in house and lead time can be as fast as 1-2 days for a prototype sample. Our sealing expertise, coupled with our respect for your expertise, allows us to devise the best solution for your business. Major electronics, medical, automotive and energy firms depend on us to provide them with crystal seals that meet their exact specifications.