ZAGO offers both sealing and self-locking in a single component
​
SELF-LOCKING FEATURES
ZAGO offers both sealing and self-locking in a single component, providing double duty in applications where sealing and locking are critical. ZAGO self-locking components are suited for both commercial and military usage; choose from Pellet, Strip and Patch which meet or exceed the required specifications for MIL-F-18240, IFI 124 and IFI 524.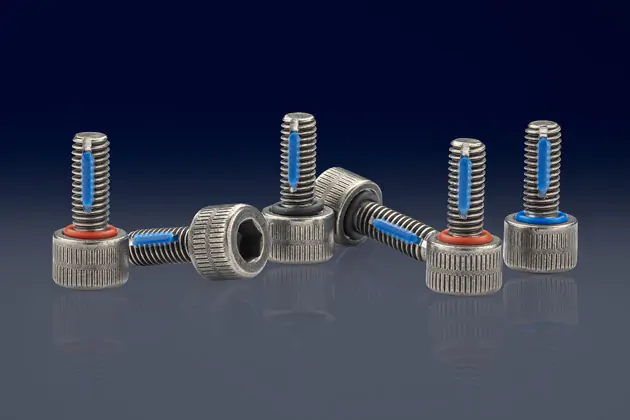 STRIP
This process occurs when either a bar of nylon, Kel-F or Vespel is inserted into a milled slot in a threaded fastener, making the fastener self-locking. The insert, which runs along the length of the fastener, offers a wide adjustment range and working area. In particular, the nylon strip resists hot and cold and meets or exceeds the MIL-DTL-18240F, for temperatures at a max of +250°F (+121°C). The torque is customizable and can meet requirements by changing length and diameter.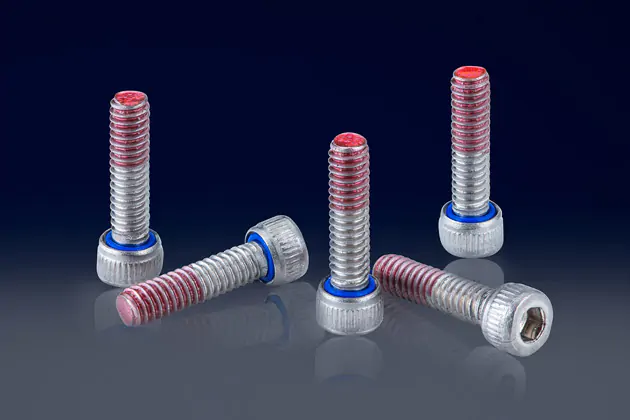 VIBRATITE
A vibration-resistant coating makes any fastener self-locking – even those under extreme vibration. The Vibratite process may be applied to ferrous and non-ferrous metals, most platings, and other materials, including wood, and nylon. Vibratite parts are adiustable, removable and resusable, and are less likely to cause stripping of soft threads.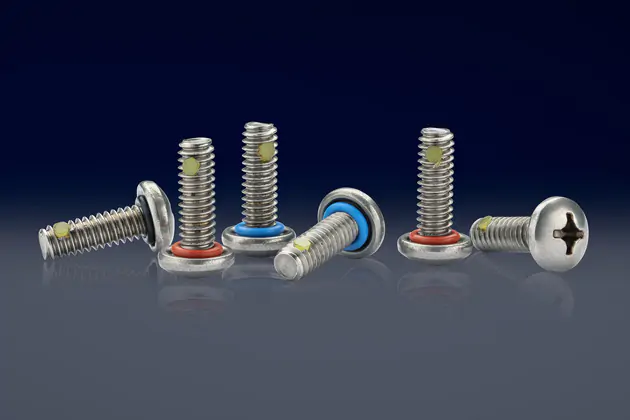 PELLET
During this process, a firm nylon plug is inserted into a drilled hole in the threads of the fastener, making it self-locking and adjustable. The nylon plug is vibration-resistant and meets or exceeds IF specifications 124, 524, and for MIL-DTL-18240F for temperatures at a max of +250°F (up to + 120°C). This process is a good option for bearing retainer nuts.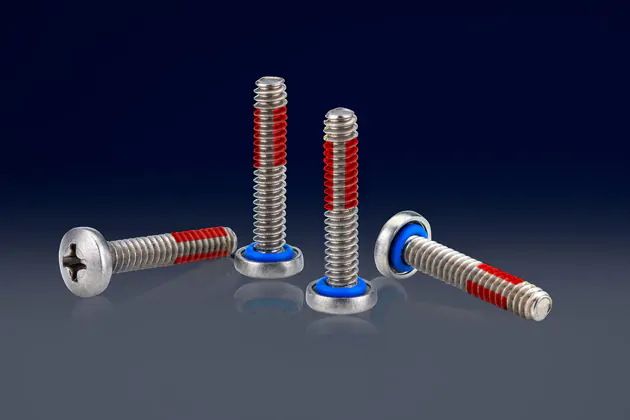 EPOXY
This powerful sealing element is known to out-perform most nvlon locking elements in first-off torque evaluations and is especiallv suitable for sealing and protecting automotive parts from fluids, including oil, water, and antifreeze and gasoline.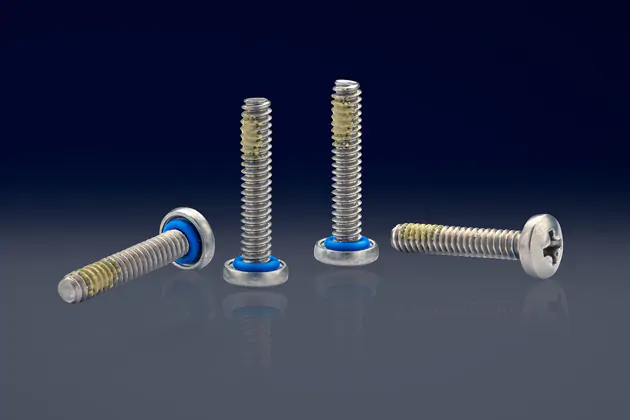 PATCH
In this process, powdered nylon is spraved onto the fastener threads, fusing it to the material and rendering it self-locking. Fasteners spraved with powdered nvlon are chemical resistant and reusable as the process will not damage their threads nor lose their form or resilience, especially when exposed to commercial solvents, alcohol, gasoline, oil and iet fuel. Meets and exceeds IF Specification 124 & 524 and Militarv Specification MIL-DTL-18240F for temperatures from -70°F (-56°C) to +250°F (121°C).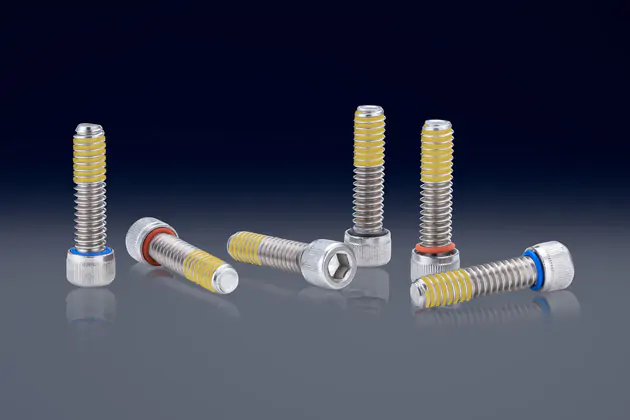 PRECOTE 30
Offered in acrylic and epoxy formulations, this varnish -like pre-coating process is of medium strength for sealing and locking threaded fasteners that require controlled friction, such as those used in assemblv line equipment.
The process results in a dried film that is tack-free. solvent-free and corrosion resistant (in the threaded connection)as well as chemical resistant (i.e. to fuels, hydraulic fluids, liquid coolants).

Black Oxide
ZAGO offers numerous platings the choice of which depends upon the screw material you are seeking to coat:
Black Chrome (MIL-C-14538B)

 

– Black Chrome is a hard, non-reflective coating which is resistant to abrasion, heat and erosion. The Black Chrome surface is a dull, dark grey and may be waxed or oiled to darken surface.
Black Oxide Coating (MIL-C-13924B)

 

– Black oxide is a uniform black coating for ferrous metals. Generally it is considered a decorative coating and provides only very limited corrosion protections under mild corrosion conditions.
Cadmium

 

– Cadmium is a bright silvery white plating. Supplementary treatments for Type II can be golden, iridescent, amber, black or olive drab.
Passivate (AMS700, Method 1 Class 4)

 

– Passivation is a process designed to remove foreign metals from the surface of stainless and corrosion resistant steels.
Phosphate Coating – Light (TT-C-00490B)

 

– A light coating for use as a base paint
Gold (MIL-G-45204B)

 

– Yellow to orange color depending on proprietary process used. Will range from matte to bright finish depending on basis metal. Good corrosion resistance and high tarnish resistance.
Nickel (QQ-N-290A)

 

– Corrosion protective plating for steel, zinc and zinc alloys as well as copper and copper alloys.
Zinc (QQ-Z-325C)

 

– The primary use of chromate finishes on zinc is to retard or prevent formation of white corrosion products on zinc surfaces.
---
CUT-DOWN
ZAGO is capable of cutting down fasteners to any size you require. ZAGO maintains a state-of-the-art machine shop with CNC machines capable of precisely cutting down screws to our customers' unique specifications.
---
DRILLING
ZAGO is capable of doing any type of drilling your fasteners require including head drilling, shank drilling and specialties.
---
PAINTING
ZAGO offers its customers the option of painting its fasteners. Fully qualified mil-spec materials are used.