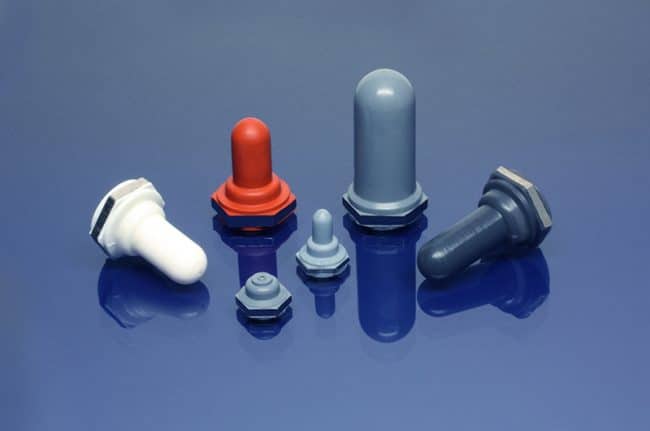 TOGGLE SWITCH BOOTS
Harsh environmental conditions demand the most advanced protection available on the market. Water and gas pressure, dirt, sand, dust, moisture, humidity, precipitation and other environmental hazards are no match for ZAGO's sealing products. ZAGO's line of switch boots stands up to the most extreme challenges, breaking conventional limitations and exceeding all expectations. When it comes to sealing and protecting switches, ZAGO has established itself as a global leader. When it comes to customer satisfaction and cost-efficiency, ZAGO stands at the top.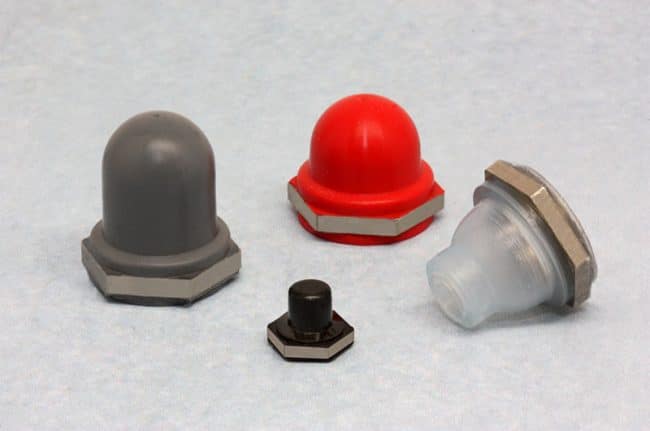 PUSH BUTTON BOOTS
ZAGO's switch boots feature elegant, flexible, and highly effective switch protection. ZAGO's switch boots are crafted from a single piece design of molded rubber over a brass hex nut. The boots can be custom fitted for a variety of electronic devices that are exposed to the elements. ZAGO has engineered the optimal switch boot using a combination of silicone, brass and other materials. Small and lightweight, they will operate in temperature ranges from -93 degrees to 400 degrees Fahrenheit.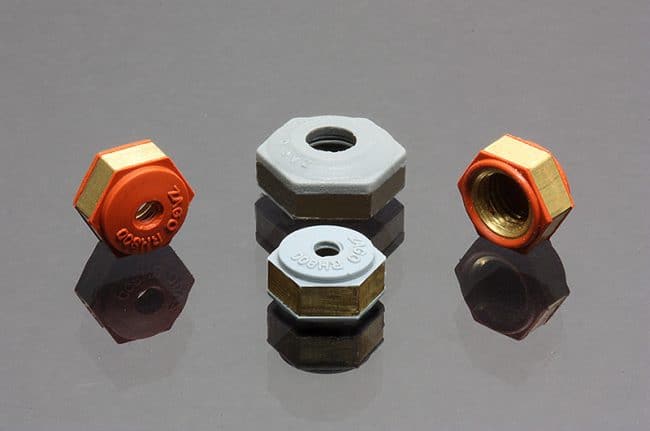 ROTARY SWITCH BOOTS
Our team of technicians uses cutting-edge methods and equipment to test, re-compound and mix materials to create an elastomer, which is then molded to fit specifications. As a result of our superior craftsmanship, our coverings, suited to transfer mechanical energy, create absolute seals while providing full flexibility. They are also reusable and can be customized according to shape, thickness, weight, and color requirements. The boots conform to military specifications and are DFARS and ROHS compliant.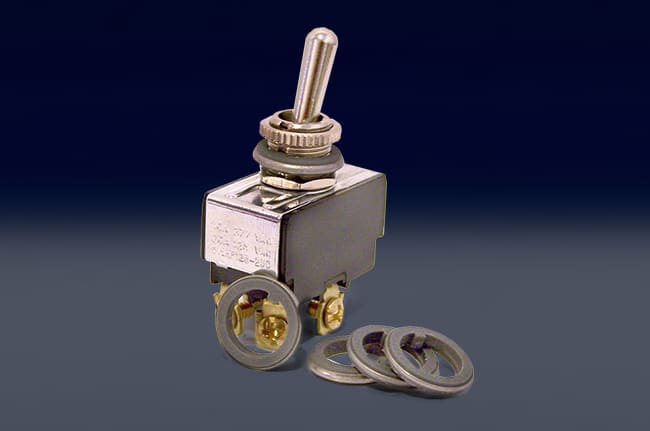 MIL-DTL-5423 PANEL BUSHINGSEALS
PERFECT FOR PROTECTING TOGGLE SWITCHES
ZAGO panel bushing seals:
Prevent toggle switches from being damaged by contaminants, i.e., air, saltwater, precipitation, dust, dirt, oil, bacteria, and moisture
Meet Mil-DTL-5423
Molded from silicone rubber that has a durometer hardness of 35 to 55 and is malleable yet extremely resilient
Made from corrosion-resistant type 302/303 steel
Built for tough outdoor environments, pollutant-free and reusable
Made in USA and Buy American Act, DFARs, REACH and RoHS compliant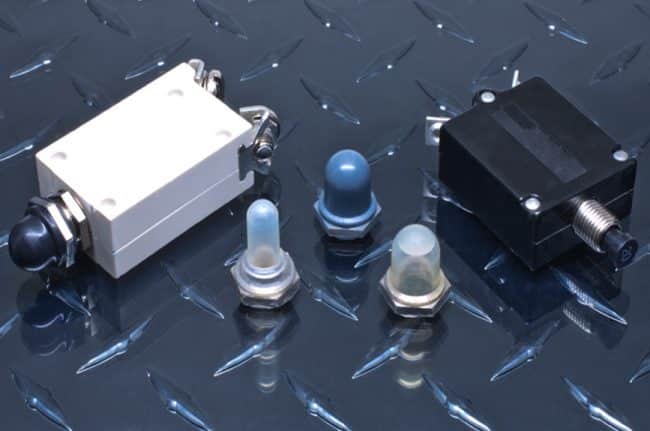 CIRCUIT BREAKER BOOTS
AN ESSENTIAL PAIR FOR OPTIMUM PERFORMANCE
Heavy sleet? Or perhaps a wild windstorm coming your way? Is your circuit breaker mounted inside a boat? With ZAGO's circuit breaker covers and boots, you need not ever worry about discovering that your circuit breaker will fail you even under rough conditions. Both the circuit breaker covers and boots are molded from highly resilient transparent rubber per MIL-STD A-A-59588, lending them extraordinary waterproofing qualities. The cover and boots, when fitted over your devices, seal out water, bacteria, oil and the encroachment of virtually any other substance.
ZAGO can customize many of the circuit breaker covers features. Specifically, we can design a cover that can either be placed directly over your circuit breaker, and then bonded to the panel, or one that can be applied behind the panel, and then shaped to fit between the panel and the breaker. The transparent design of the cover allows you to quickly see your circuit breaker status and its malleable design grants you easy operating access. The rubber circuit breaker boots, which are also customized to perfectly fit your devices, are recognized by industry leaders not only for their exceptional waterproofing power, but also for their great tactile feel and aesthetic look. All of our circuit breaker protective pieces can be ordered according to your preference, all are reusable, and all require zero preparation, cleanup, and maintenance.
ZAGO's team is always available to work with you side-by-side to determine which of our product options best suit your needs. We are committed to your satisfaction, and to devising the most effective solution for you both in terms of functionality and cost. Start the process today by sharing with us your ideas and goals, and we will promptly return to you with a solution and a quote.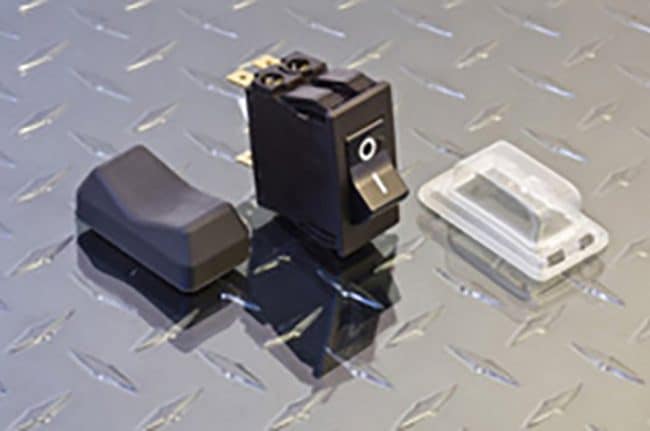 ROCKER SWITCH BOOTS
PROTECTIVE BOOTS FOR YOUR SWITCHES
You keep your feet protected against rain and snow by wearing boots, so why shouldn't you keep your switches protected with their own boots? Ensure that failure will not be an option by placing a powerful layer of defense over your rocker switches. Our tear-resistant, resilient silicone rubber rocker switch boots create a watertight, dust blocking barrier over the switch and the cut out in the panel by incorporating a full cover over the switch and a ",sealing rib", at the bottom of the boot. While unprotected rocker switches will begin deteriorating over time due to exposure to wind, dust, water and more, switches that wear the ZAGO boot will continue performing for years.
The rocker switch boot not only shields the switch against pressure and contaminants, it is also convenient to use thanks to its shape and texture. The switches also function perfectly in extreme temperatures. We can customize your switches according to desired shape and color. ZAGO's rocker switch boots can be easily mounted onto switches with a quick snap-on motion, and can be reused for years on end.
We designed our rocker switch boots to exceed the expectations of professionals in the military, in the medical sector, in the commercial appliance industry, and in many more fields. ZAGO's rocker switch seals will outperform other seals due to their unique tear-resistant consistency. Increase the longevity of your equipment by shielding your switches against humidity, dust, oil, precipitation and much more with ZAGO's rocker switch boots. Submit your design plans today, and we will quickly respond to you with a solution and a plan of action.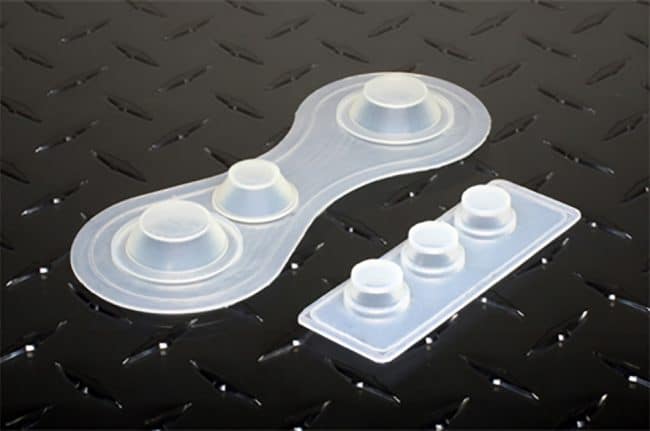 MULTI SWITCH PANEL COVERS
MULTIPLE SWITCHES, ONE SOLUTION
One of ZAGO's latest products includes the multi switch panel cover–one of the very few of its kind on the market. Our new option for front panel sealing provides you with a complete seal against water, oil, and other intrusive substances. This unique product is molded to fit your panel and switches precisely. If you have actuators that project outwards out of the panel, then ZAGO's multi switch panel cover is the solution you need to guarantee yourself both convenience and seal protection. If your panel is exposed to the outdoors, we definitely recommended that you keep it protected.
The smooth, silicone-based covering functions perfectly in extreme temperatures ranging from -93F to 400F, thus lending it a resilience like no other. We can customize your panel to suit your color preference exactly, or we can make it transparent. If you decide later to replace your switch panel, then you can always reuse ZAGO's multi switch panel cover quickly and easily.
We're committed to making sure your devices function at their best for as long as possible. With ZAGO's multi switch panel cover, panels that would have broken down years ago now stay in top-notch condition. Let salt sprays, oil residue and other harsh elements hit our durable coverings–and not your sensitive electronics. ZAGO's products will reduce your costs over time, as there will be no need to replace your electronic devices as often as you would have needed to otherwise. Start adding years to the lifecycle of your electronics by ordering with ZAGO today.
SPECIAL RUBBER PRODUCTS
CUSTOMIZED SOLUTIONS FOR ANY CHALLENGE
Some applications require unique sealing products that other firms simply may not have the capacity to manufacture. You may be using special devices which demand sealing products that only ZAGO can craft. Whatever the device, we will manufacture a seal that will act as a bulwark against dust, moisture, oil, oxidation, saltwater and more. As the global experts on sealing products, you can depend on us to create solution even for the most unique cases.
No matter the size, structure, shape or application of your switch, we have the capacity to custom-fit a seal that will match your device. We have the technical prowess, the creative problem-solving thinking, the equipment, and the materials to engineer special rubber sealing products for our customers. The products we make last for many years as they are not susceptible to wear and tear. We will craft specialty rubber sealing products that will mount perfectly over your devices with zero hassle or preparation. And once the seal is on, you need not worry about maintenance.
Generic competitor products will sink you costs and fail to meet you expectations. Choose the experts in sealing products that can find a solution for your most challenging projects. Beyond our technical expertise, here at ZAGO we pride ourselves on our flexibility, communication skills, and quick turnaround rates. Work with ZAGO engineers that will combine your expertise on your equipment with our extensive knowledge in seal products to design your specialty rubber covers. Never let your switches go unprotected; get in touch with us today, and discover the solutions we have to offer you.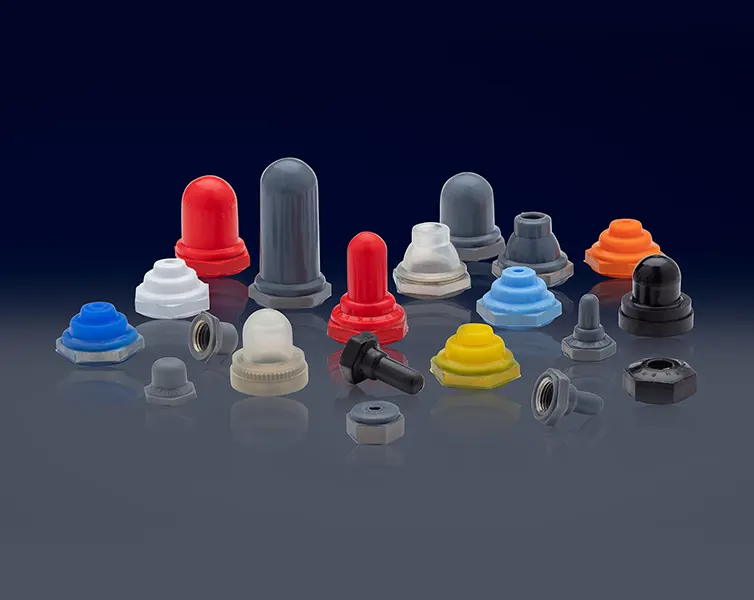 ZAGO's comprehensive line of switch boots meets the highest military, ASTM, AMS, and automotive standards and, like all ZAGO products, are produced in the USA using only the highest quality materials.
The scientific rigor that has gone into designing our products, the nature of the materials we have selected, and our unique manufacturing process yields the most secure, flexible and durable switch boot on the market.
We're also staying ahead in current scientific research and development to continue providing customers with the most advanced products.
HOW IT WORKS
Our switch boots are molded silicone coverings used to protect electronic devices with push button switches, toggle switches and rotary switches against external degradation due to gaseous or fluid pressure, dust, dirt, oil, wind, chemicals or moisture. Switches lacking our protective coverings are likely to rapidly become ineffective as a result of corrosion and degradation. Our boots fit precisely around your switches, creating an airtight rubber-to-metal seal around them under extreme temperature and moisture levels.
SPECIAL FEATURES INCLUDE:
High strength, rubber-to-metal bond
Tear resistant silicone rubber composition
Meets military specifications (DFARS and ROHS compliant)
Reusable
Standard colors and custom colors available, as well as fully transparent designs
Vibration-resistant mounting
Wide operating temperature range
Custom designs available
EMI/RFI versions
Our switch boots are ingress rated IP68
No messy Installation preparation
No maintenance required
and lightweight
WE CAN CUSTOMIZE THE FOLLOWING FEATURES:
Form
Weight
Thickness
Hardness (available from 30 to 60 durometers)
Composition
Colors (Pantone colors, Federal Standard colors, neons, collegiate colors, metallic and pearlescent colors, glow-in-the-dark and UV glow effects)
THE RESULTS
Our clients maximize the capacity of their devices by using our switch boots. The switch boots protect electronic devices from the degrading and corroding effects of harsh environmental conditions, thereby significantly extending their life cycles. Without ZAGO switch boots, devices such as panels and circuit breakers will almost inevitably deteriorate and become inoperable. Using the highest quality materials, ZAGO has designed a solution for those working in extreme environments, and for those who require the absolute highest product standards.